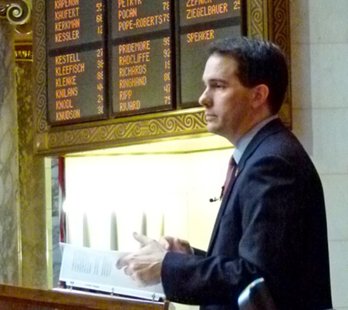 MADISON (WSAU) The first of four public hearings on Governor Scott Walker's two-year budget plan for Wisconsin will be held April 8 in Stevens Point.
The Legislature Joint Finance Committee will be holding the meetings in what it's calling geographically diverse locations to clear the way for as much citizen input as possible. The second hearing will be in Minong April 8, followed by a third April 11 at State Fair Park and the final one April 13 in Arcadia.
The committee is co-chaired by Senator Alberta Darling and state Representative Robin Vos. Those two say they are still committed to passing the budget before the current fiscal year comes to a close June 30.