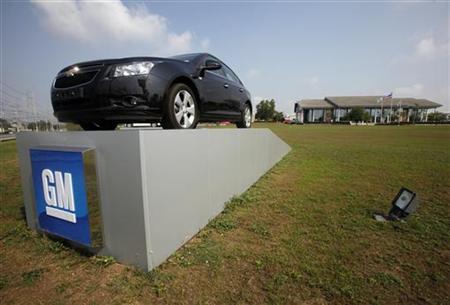 NEW YORK (Reuters) - A group of auto workers in Ohio is suing General Motors and the United Auto Workers union, claiming that GM unfairly denied them full pay and benefits and the union failed to represent and support them.
The 28 workers at the company's plant in Lordstown, Ohio, alleged they were misclassified as temporary employees and lost pay and benefits to which they were entitled under collective bargaining agreements between GM and the union.
Kenneth Myers, the attorney for the workers, told Reuters on Monday they are seeking $3 million to $4 million in back pay.
GM and the UAW did not immediately return phone calls requesting a comment.
The plaintiffs were hired as temporary workers in 2006 and were terminated in April 2007, according to their complaint, which was filed Saturday in U.S. District Court in the Northern District of Ohio. They were rehired six months later, when they were briefly paid the same wage as staff employees, it said.
In June 2008, the plaintiffs were called "one by one" by GM management and forced to sign a document again classifying them as temporary workers, the complaint said. The agreements resulted in pay cuts of more than 40 percent for most, according to the complaint.
The union failed in its obligation to investigate the agreements and bring a grievance against the company for threatening to terminate the workers if they did not sign them, the lawsuit said.
(Reporting by Moira Herbst, editing by Maureen Bavdek)