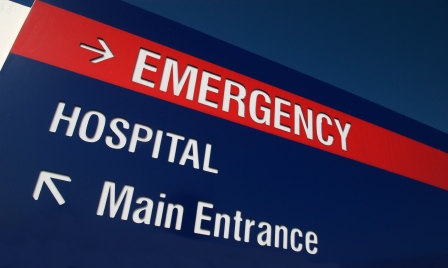 WESTON, Wis. (WSAU) – Local hospitals are planning for a surge in patients today as part of a statewide emergency drill.
Ministry St. Clare's Hospital in Weston and Ministry Good Samaritan Health Center in Merrill will participate in a drill in which an earthquake along the New Madrid fault line in the southern United States will cause flooding along the Mississippi River. That will force hospitals in La Crosse to evacuate and send patients elsewhere, including the Wausau area.
The drill will test a statewide hospital communications network and an Internet-based alert system that can simultaneously call emergency personnel. It will also test the hospitals' surge capacity and how quickly they can admit and care for patients, said Ministry St. Clare's medical director of emergency medical systems Dr. Michael Clark.
"We may never have a scenario this large," Clark said. "But portions of this scenario could easily occur."
Real patients will not notice any change in care, Clark said, though they may see more activity in their unit as hospital staff participate in the drill.