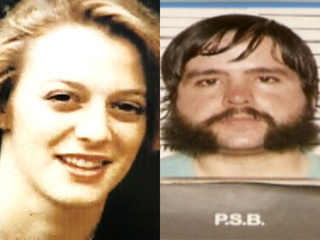 TOWN OF MENASHA, Wis. (WTAQ) - A convicted kidnapper who admitted last year that he raped and killed Laurie Depies of Menasha now said he abducted 39 women from 1980 through' 94.
Larry DeWayne Hall told the Associated Press that he let some of the women go, while others – like the 20-year-old Depies – ended up dead.
Town of Menasha Police recently confirmed that the 48-year-old Hall gave them details of the slaying that nobody else could now.
But authorities remain skeptical that Hall actually committed the 1992 killing of Depies. There's some thought that Hall is trying to shop around for a state that won't give him the death penalty when he's convicted.
Hall denies it. He says he doesn't want to go through another trial like the one he did in 1994, when he was sent to prison for kidnapping a 15-year-old girl from Illinois.
Hall told the AP he blamed his crimes on a mental illness. He said he suffers from long blackouts – and he's fuzzy on the details of many of the kidnappings he committed.
Menasha town police recently said Hall's confession wouldn't be enough to convict him – and they're still looking for physical evidence.