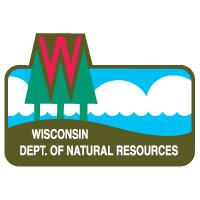 LADYSMITH, Wis (WSAU) New tests show that water pollution is still a problem at the site of a large mine in northwest Wisconsin that closed in 1997. The state D-N-R says 41-percent of 94 water samples at the old Flambeau mine near Ladysmith exceeded toxic standards for copper-and-zinc over the past two years. And despite efforts by the Kennecott Mineral Company to clean up the site, the water samples show there's a continued threat to fish and other aquatic life.
The D-N-R is deciding whether to classify one of the streams on the old mining site as impaired. It would begin a clean-up process that might require property owners to pay at least some of the costs.
Mining supporters have pointed to the 1990's Flambeau copper, silver, and gold mine as an example of how mining can be done without major environmental harm. And it's become part of the debate over Gogebic Taconite's plans to build a new iron ore mine near Hurley.
The D-N-R says the latest water results at Flambeau are similar to those previously taken by the mine's consultants. Those tests triggered a lawsuit this year from the Water Resources Protection Council, which accused the firm of illegal water discharges. But Kennecott and its local affiliate, the Flambeau Mining Company, have said the mine and its aftermath have not violated the federal Clean Water Act – and the state D-N-R agrees.
State mining program coordinator Philip Fauble said Flambeau took steps to control elevated copper levels once they were pointed out. And the company's Jana Murphy says they've addressed problems pollution concerns from the very beginning.