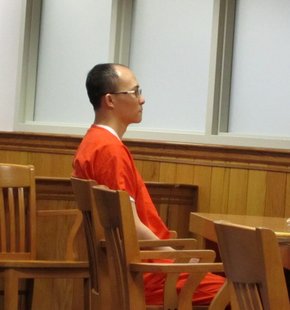 WAUSAU, Wis. (WSAU) – A judge withheld sentence and put a former Wausau teacher's aide on probation for three years for touching a girl's breasts on a school playground last year.
Judge Jay Tlusty gave Bee Lor credit for 18 months in jail. Lor must register as a sex offender, complete sex offender treatment and undergo treatment to understand appropriate behavior between children and adults.
He cannot have any contact with the two victims in the case or with anyone younger than 18 without his probation agent's approval.
"I'm sorry I put everyone through this," Lor said in a statement before he was sentenced. "I want to resolve these matters, put it behind me."
Tlusty chose a smaller sentence than the three years in prison that prosecutors had recommended.
"He was in a significant position of trust and he violated that trust," deputy district attorney Theresa Wetzsteon said.
Defense attorney Keith Ellison said Lor was only acting out a scene about sexual harassment that he saw on the Fox cartoon "Family Guy."
"He admits his contact was inappropriate," Ellison said. But "he doesn't believe he did anything with touching that was intentional."
Ellison also cited inconsistencies in the victim's story, saying the girl, who was 11 at the time, admitted that "I really don't remember every part." Ellison also cited a statement from the victim's friend, an eyewitness, that "I thought he was pushing her away."
Wetzsteon countered that both girls had already given investigators specific descriptions of the touching on the playground at Maine elementary school on April 16, 2010. The victim told police that Lor said "honk, honk" as he squeezed her breasts.
"He can't keep his explanations straight because none of his explanations make sense," Wetzsteon said.