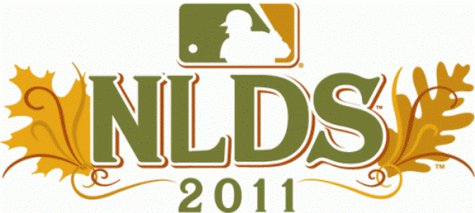 PHOENIX (WSAU-TSN) The Milwaukee Brewers hope to secure their first trip to the League Championship Series since 1982 this evening when they try to complete a three-game NLDS sweep against the Arizona Diamondbacks at Chase Field.
The Brewers showed their full arsenal to the Diamondbacks in Games 1 and 2, as they beat them behind a terrific pitching performance from Yovani Gallardo on Saturday, then went into full "beast mode" on Sunday, taking a 9-4 win.
"That's a type game where you feel like offensively you're going to keep scoring runs and hopefully because of it, it builds the confidence in the whole lineup, because they all came through today," Brewers manager Ron Roenicke said.
The Brewers are now one win away from advancing to their first championship series since 1982, when they beat the Angels in the ALCS before falling to St. Louis in the World Series.
Ryan Braun has six hits through the first two games, while Fielder's mammoth home run on Saturday set the tone for the whole series. The MVP duo has combined to hit .563 with two home runs, three doubles, six RBI and six runs scored.
"I was trying to enjoy the moment," Fielder said. "Just trying to enjoy it. You know, it's still baseball. Just more magnified, I guess. I'm just trying to enjoy fans, teammates, just really trying to have as much fun as possible and not make it a job. Not try to win so hard. Just try to enjoy it."
Tonight, the Brewers turn to righty Shaun Marcum, who was one of the league's top pitchers on the road this season, going 8-3 with a 2.21 ERA in his 16 starts away from Miller Park.
"This is a guy that can stop a big-time offense," Roenicke said. "He certainly did it a lot of times in the American League East. Those lineups there, with Boston and New York, you don't get any better than that. I have a lot of confidence in what he does."
Marcum was 13-7 overall on the year with a 3.54 ERA in 33 outings, as he surpassed 200 innings in a season for the first time in his career.
"I know those numbers are better on the road," Roenicke said. "But I feel good with Shaun pitching anywhere. I can't [explain it]. Shaun, he's a command pitcher. And I don't know why your command would be different at one park versus another."
Now the Diamondbacks return home, where they went 51-30 in the regular season.
The Brewers and Diamondbacks play at 8pm CT tonight on AM-550 FM-99.9 WSAU.