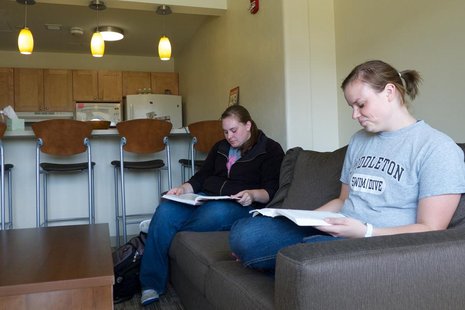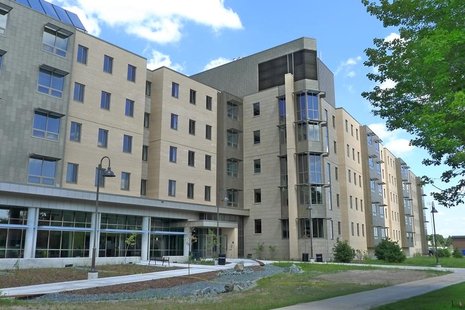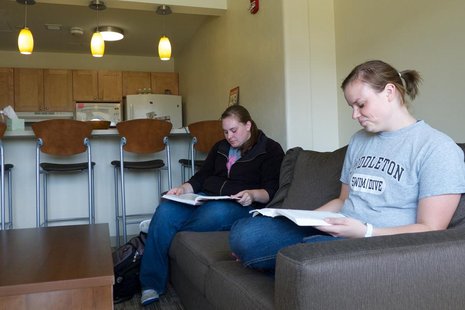 STEVENS POINT, Wis. (WSAU) – UW-Stevens Point will let the public inside its first new residence hall in 40 years tonight.
The school will hold a ribbon cutting on the apartment style suites known as Suites@201 at 5 p.m. as part of its homecoming celebration. The complex is at 201 Reserve Street.
The five-story building was built on the site of the former Hyer Hall. It has enough room for 328 residents in 82, four-bedroom suites. Each suite has a full kitchen, bathroom, living room and four bedrooms. Several are handicap accessible.
"It gives them that opportunity to live in an apartment – do some of their own cleaning and cooking and that step into adulthood of moving out on their own – but still have the nice features of that community living," said residential living director Joe Totman.
Most residence halls on campus were built in the 1960s. Thomson Hall was the last one built on campus. It opened in 1969.