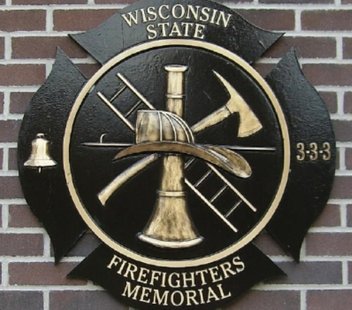 WISCONSIN RAPIDS, Wis (WSAU) The names of three more firefighters who were killed in the line of duty were added Saturday to the state firefighters memorial in Wisconsin Rapids.
The final roll call ceremony was held for the first time in two years. Last year's event was cancelled because of flooding in the area.
The fallen firefighters who were memorialized were:
33-year-old Steven Koeser of the Saint Anna Fire Department, who was killed in 2009 while responding to a dumper fire and explosion.
51-year-old Ronald Ruprechtof the Stone Lake Fire Department. He died while responding to a false alarm last June.
And 61-year-old Donald A. Schneider of the Bellville Fire Department, who died of a heart attack while on-duty.
There are 234 Wisconsin firefighters' names on the Wisconsin memorial.