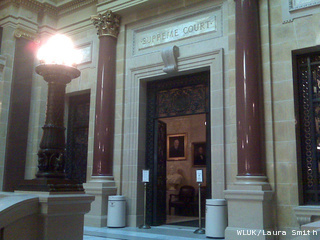 WAUSAU, Wis. (WSAU) – A group of panelists will try to answer whether changes to Wisconsin's political process have helped or hurt during a forum in Wausau tonight.
The "What Ever Happened to Good Government in Wisconsin? And How Can We Fix It?" forum is in the auditorium at UW-Marathon County from 6:30 to 8 p.m. It is sponsored by Common Cause in Wisconsin.
"There's two sides to every public policy question and what we're going to do tonight is try to discuss these issues," said Common Cause executive director Jay Heck.
Heck said topics will include the elimination of public financing in elections and a new state law that makes you show photo identification to vote.
Panelists include Heck, Democratic state Representative Donna Seidel, former Republican state Senator Walter John Chilsen, former Republican Party of Marathon County chair Kevin Hermening and UW-Marathon County political scientist Eric Giordano. The Wausau Daily Herald's Rob Mentzer will moderate the forum.