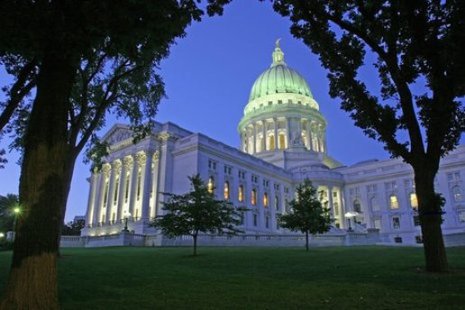 MADISON (WSAU) Environmentalists say a bill to streamline state rules on air-and-water pollution is really a back-door way to speed up approval of the proposed iron ore mine in northern Wisconsin. The Assembly-and-Senate Natural Resources committees will hold a joint public hearing Wednesday in Madison on the new pollution rules. And both D-N-R Deputy Secretary Matt Moroney and Governor Scott Walker's office say the measure has nothing to do with mining.
Among other things, the bill would modify water regulations – speed up environmental reviews before state pollution permits are issued – and put public notices about permit requests on the Internet instead of in newspapers.
Assembly Democrat Brett Hulsey of Madison says he cannot find evidence that the D-N-R is dragging its feet on water-and-wetland permits now. He said 98-percent of all permit requests have been approved over the last 20 years. But Moroney says he's has extensive input suggesting that the D-N-R regulatory system needs to be streamlined.
But the Anne Sayers of the League of Conservation Voters says the package includes the things Gogebic Taconite would need to build its planned iron ore mine in Ashland and Iron counties. They include plans to reduce the types of natural resources that could hold up a project – like trout streams. Firms would no longer need to draft computer models to make sure they comply with air pollution rules. And more general permits could be issued which require fewer standards and less public notice.