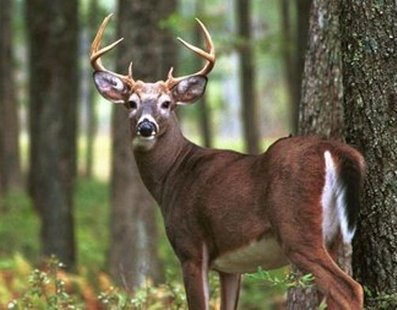 UNDATED (WSAU) – The gun deer season is a few weeks away, but the D-N-R is reminding you that there's a few changes to the way the season will be run this year.
DNR spokesman Ed Culhane says the DNR is always trying to improve the season for both hunters and the deer population."we take the data from both the hunt, and social data, and from that we make adjustments."
One major change this year is both the ending of Earn A Buck, and the free antlerless tags the DNR handed out at the end of Hunters Safety. Instead, all youth hunters who purchase a deer tag will also get a doe tag that's good for any deer management unit across the state. "We're trying to bolster the youth hunt, really, make things more interesting for them."
There'll be more hunters out in the woods as well, as both the bow hunt and the deer hunt will be taking place at the same time. Culhane says everyone will have to wear blaze orange. "It's a safety requirement. We know a lot of bow hunters don't like the blaze orange, but as long as they're in the field with he gun hunters they'll need to wear it."
You can find a complete listing of deer hunting rules online at WSAU dot com.