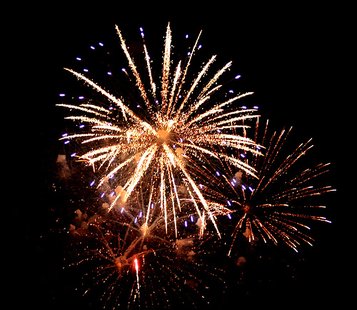 STEVENS POINT, Wis. (WSAU) – More than a thousand fireworks buyers and sellers are in Stevens Point this week for the National Fireworks Association's annual convention.
The Stevens Point Area Convention and Visitors Bureau worked to bring the show to central Wisconsin. It includes people from all over the country and China and is being held at the Holiday Inn Hotel and Convention Center. The show is a major boost to the local economy as convention goers stay in area hotels and eat at local restaurants.
The convention is a chance for people who care about fireworks to check out the latest products and learn about recent safety standards and government regulations, said association president Bob Blake. He says convention goers are likely buying fireworks for next year's shows.
Fireworks companies will show off their goodies during two shows tomorrow and Saturday night at Golden Sands Speedway. You can get tickets from the track or through the convention and visitors bureau. Tickets must be purchased in advance, and there will be no roadside parking along Highway 54.