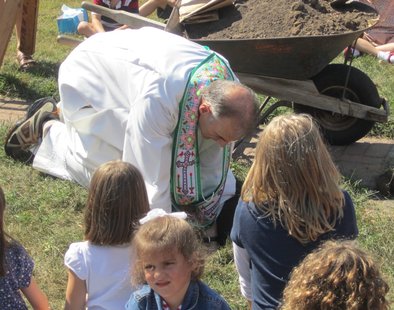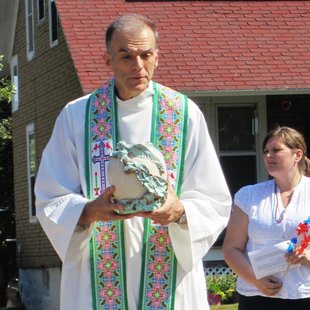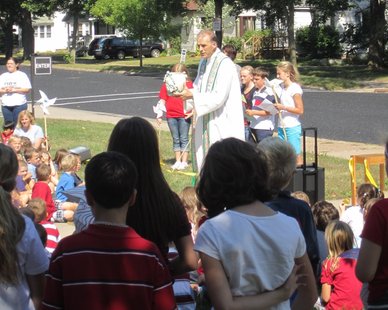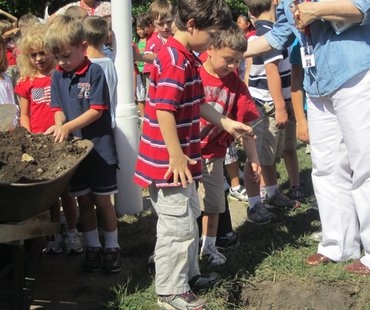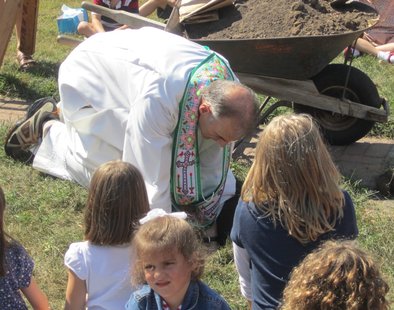 WAUSAU, Wis. (WSAU) – Nearly 3,000 victims of the September 11th terrorist attacks were symbolically laid to rest again Monday, this time near the flagpole at a Wausau elementary school.
Dressed in red, white, and blue, students at Newman Catholic Elementary School-St. Anne buried an urn containing ashes of the names of every man, woman and child killed at the World Trade Center in New York, the Pentagon, and a field in Shanksville, Pennsylvania.
Though many of the students weren't even born or were less than a year old when the attacks happened, 5th graders said Monday's service was their way of honoring those killed.
"We just want to remember all those people who died [because] this was a tragic thing that happened and we are all just very sad," said Samantha, a 5th grader.
The neighboring Church of St. Anne had created the urn of ashes 10 years ago after parishioners took a slip of paper with a victim's name and prayed for that person.
As they went back into school, students scooped black dirt from a wheelbarrow into their hands and filled the hole containing the urn.
"It brought forth the realism for them that these were people that lost lives and their families were affected," said principal Emily Miller. "They do understand loss and what it means to have to recover from that."