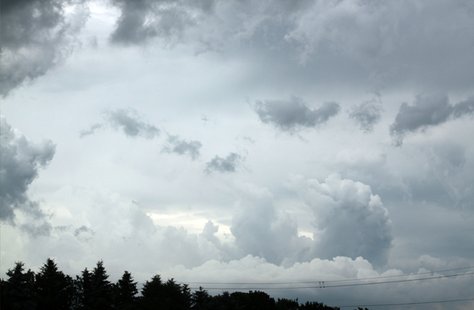 UNDATED (WSAU) Smoke from a wildfire in northern Minnesota has affected northern Wisconsin more than originally reported. The National Weather Service says the Northwoods have had reports of ash and a lot of smoke from a blaze that has damaged 1600 acres at Pagami Creek near Ely, Minnesota.
The smoke reduced visibilities in Rhinelander to just one-and-a-half miles this morning. And folks can smell the smoke throughout much of the region. The weather service also said some residents in north central Wisconsin have had difficulty breathing, and they're getting irritated eyes and headaches. Forecasters say the air quality in northern Wisconsin will remain unhealthy at times over the next few days.
Officials say young children, the elderly, those with heart-and-lung problems should use caution. Meanwhile, it got much cooler in Wisconsin overnight.
Places that were in the 80's yesterday were in the 40's at seven this morning, especially in the north. Clear to partly cloudy skies are predicted statewide today, with highs no warmer than 70.