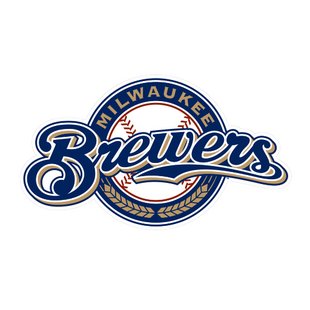 MILWAUKEE (WSAU) The Milwaukee Brewers took a huge step yesterday toward winning the National League Central division. The Brewers were off, but second-place Saint Louis blew a four-run lead in the ninth inning and lost to the New York Mets at home, 8-to-6. That reduced the Brewers' magic number to two – and they can clinch the division title tonight if they beat Florida at Miller Park, and the Cardinals lose at home to the Chicago Cubs. Willie Harris hit a two-run single in the ninth to give the Mets their victory over the Cardinals. Former Brewers' starter Chris Capuano could have helped his old team by getting the victory for the Mets – but he got a no-decision after giving up four runs in four-and-two-thirds innings.

The Cardinals' loss hurt their chances of making the playoffs. They're now five games behind the Brewers in the division with six to play. And they're two games behind Atlanta for the National League Wild Card. The Braves were idle yesterday, and so was Arizona. That means Milwaukee still has a one-game lead over the Diamondbacks for home-field advantage in the first round of the playoffs. Even if the Cardinals win the rest of their games, the Brewers only need to win two-of-their-final-six to clinch their first division crown since 1982. Tonight, they'll play a Florida team that's last in the East. But the Marlins took two-of-three from Atlanta this week, so they've got some momentum as a spoiler. Right-hander Yovani Gallardo starts for the Brew Crew tonight against Marlins' righty Chris Volstad.

The Brewers' Triple-"A" farm club at Nashville will have a new manager next year. Mike Guerrero was promoted yesterday, after he spent the past two seasons managing at Double-"A" Huntsville. Don Money was the skipper at Nashville for the last three years. He'll become the Brewers' special instructor of player development. Guerrero has spent 16 years in the Milwaukee organization. Former minor-league hitting coordinator Darnell Coles will replace Guerrero as the manager at Huntsville.