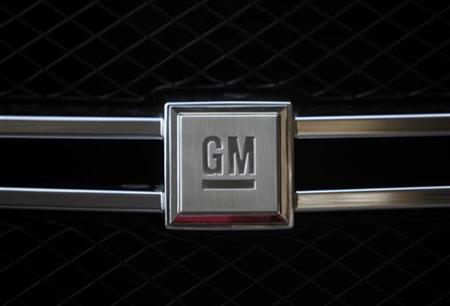 (Reuters) - At least one person was injured Wednesday morning at a laboratory at the General Motors Co Technical Center in Warren, Michigan, the company said.
A statement from the automaker said an "incident" occurred at 8:45 a.m. EDT (1245 GMT) at the Alternative Energy Center at the GM Tech Center, which is in suburban Detroit.
Local media reports said there had been an explosion, but GM declined to confirm that.
GM said that five people had received medical attention at the Tech Center, and one of them was taken to a local hospital. The condition of that person was not immediately known.
A source at GM who requested anonymity said the incident had occurred in an auto battery lab and that a few hundred workers in the building were evacuated as a precaution.
GM said in a statement, "The incident was unrelated to the Chevrolet Volt or any other production vehicle. The incident was related to extreme testing on a prototype battery."
"This is in no way, shape or form connected to the Volt," said the GM source, referring to the plug-in electric hybrid that has been highlighted as a centerpiece in GM's push for more fuel-efficient cars and trucks.
The Volt has a different battery than the one that was being tested on Wednesday morning, the GM source said.
Last November, the National Highway Traffic Safety Administration opened an investigation into the safety of the Volt's battery pack after its own tests uncovered fire risks. By January, NHTSA closed its probe without finding any defects and said it was satisfied with GM's fix to better protect its lithium-ion battery pack.
The Tech Center, a sprawling campus of research and office buildings, is GM's largest research center in North America.
The local fire department in Warren responded to the incident and was clearing the scene around 10 a.m. EDT (1400 GMT) on Wednesday, GM spokesman Kevin Kelly said.
"The incident is contained," Kelly said.
The incident remains under investigation by GM and Warren officials, the company's statement said.
Two years ago, GM said it was nearly doubling the size of its battery labs at the GM Tech Center, to 63,000 square feet.
(Reporting by Bernie Woodall; Editing by Gerald E. McCormick, Lisa Von Ahn and Sofina Mirza-Reid)