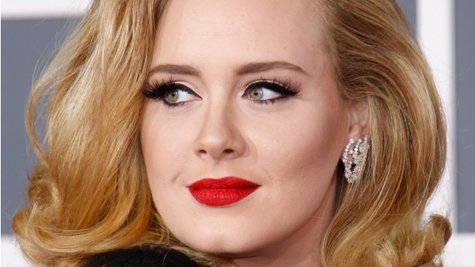 Adele and Rihanna aren't just pop superstars: they're among the most influential people in the world. That's according to Time magazine, which selected both singers for its annual "100 Most Influential People" list.

Designer Stella McCartney has penned a tribute to Rihanna for the magazine, writing, "She's one of the coolest, hottest, most talented, most liked, most listened to, most followed, most impressive artists at work today, but she does it in her own stride. "
McCartney goes on to say of Rihanna, "She works hard, very hard...she is one of the few people I know in that world of fame and celebrity who aren't all about themselves. She'll give a real part of herself to an ordinary person she may meet, and that's rare."

As for Adele, Pink was selected to pen her tribute. "There are a few artists in my life who I can think back and remember where I was when I first heard them...I thought, 'Who is this creature? This voice! Her tone! Why is the entire world not watching [her] video?'" Pink goes on to say, "I'm always so happy when the world catches on to something great. Especially when it's authentic talent, great songwriting and a unique package."
She adds, "I am so relieved that Adele possesses the kind of beauty that she does, that she's crass and funny and that she sings live -- and incredibly. Her success renews hope in me that the world I live in has good taste -- that we still occasionally come back to what's simple, and simply amazing."
Among the other stars who made Time's list: Kristin Wiig , Jessica Chastain , Viola Davis , Stephen Colbert , Chelsea Handler , Jeremy Lin and Tim Tebow.
Copyright 2012 ABC News Radio