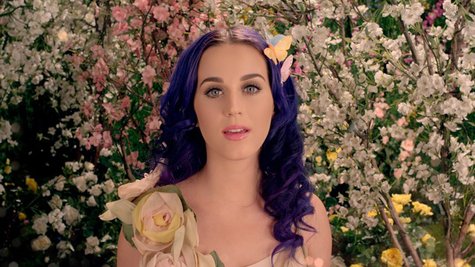 Well, maybe they're "just friends," but new photos of John Mayer and Katy Perry now online seem to indicate there's something going on between them. In the photos, John and Katy are seen at a pool party in Beverly Hills on August 4, and John's arm is on a bikini-clad Katy's shoulder, while she throws her head back and laughs.
The two are also seen in the pool together, chatting with one another intently while standing very close to one another. A source told Us Weekly magazine that at the event, "They hugged each other and splashed around. They were all over each other, making out! Neither of them is exactly shy."
Another insider tells Us Weekly , "Katy says she's officially dating John, not just hooking up." By the way, you may or may not know that it was Katy who wrote Kelly Clarkson 's hit from a couple of years ago, "I Do Not Hook Up."
Yet another source tells the mag that Katy "doesn't want to get her heart broken again, but she feels a real connection and wants to see where things go."
If the seemingly endless parade of insiders who speak to US Weekly are to be believed, Katy and John's current romance is something that's been brewing for ages. One claims that back in 2009, Katy had a "major crush" on John, while John "has always thought Katy was really sexy. He loves curvy girls."
Copyright 2012 ABC News Radio