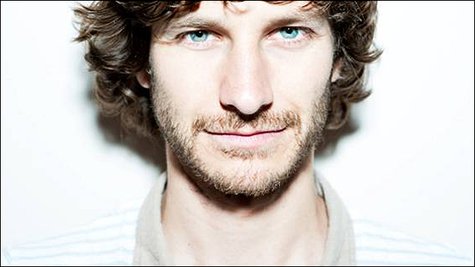 Britain's best-selling single of 2012 is by an Australian -- it's Gotye's "Somebody That I Used to Know," according to The Official Charts Company. The track spent five weeks at #1 in the U.K. and has sold 1.28 million copies in that country.
Interestingly, out of the nine remaining top 10 best-sellers in the U.K. this past year, most are by artists who aren't British. Coming in at #2 for the year is "Call Me Maybe," by Canadian Carly Rae Jepsen , followed by fun.'s "We Are Young" at #3. The fourth biggest seller is by a Frenchman and an Australian: "Titanium," by David Guetta featuring Sia .

The only two British artist to make the top 10 are Jessie J , with "Domino," and Scottish soul singer Emeli Sande [emily sanday], who's in at #10 with "Next to Me."

The Official Charts Company says the list may change, though, as the end of the year draws to a close. In the U.K., there is usually a flurry of singles sales around Christmas, as a bevy of songs vie for the prestigious "Christmas #1" title.

Here are the top 10 best-selling singles of 2012 in the U.K. right now:

1. Gotye ft. Kimbra -- "Somebody That I Used To Know"
2. Carly Rae Jespen -- "Call Me Maybe"
3. Fun. ft. Janelle Monae -- "We Are Young"
4. Davd Guetta ft. Sia -- "Titanium"
5. Nicki Minaj -- "Starships"
6. Jessie J -- "Domino"
7. Maroon 5 ft. Wiz Khalifa -- "Payphone"
8. Flo Rida ft. Sia -- "Wild Ones"
9. Psy -- "Gangnam Style"
10. Emeli Sandé -- "Next to Me"
Copyright 2012 ABC News Radio