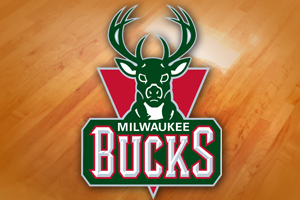 NEW ORLEANS, LA (WSAU) The Milwaukee Bucks lost at New Orleans for the 11th straight time, 102-to-81 last night. The Hornets pulled away in the third quarter with a 13-0 run – and Robin Lopez scored 11 of those points. Lopez had 21 on the night, and Ryan Anderson scored 22 as New Orleans out-shot Milwaukee 52-to-38 percent.
The Bucks only made 6-of-18 shots in the decisive third quarter. Brandon Jennings led Milwaukee with 25 points, and Larry Sanders had seven blocked shots to give him 22 for his last three games. Jennings said the Bucks played a poor pick-and-roll defense. He said a lack of defensive help on the weak-side allowed the Hornets to make jump shots close to the basket. Milwaukee committed 16 turnovers to 12 for New Orleans.
The Hornets won only their second game in their last 11, and they ended a four-game home losing streak. They're now 5-and-11 overall. The Bucks blew a chance to win back-to-back games for the first time since November 17th, and they still haven't won in New Orleans since January of 2003.
The Bucks are now 8-and-8, and they'll play the Spurs in San Antonio tomorrow night.