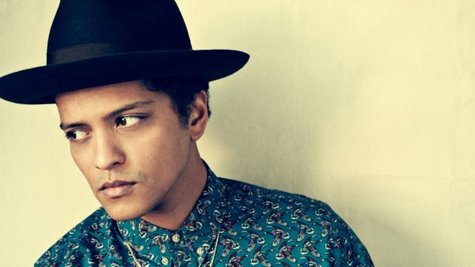 Bruno Mars might want to steer clear of Halle Berry 's fiancée Olivier Martinez , now that he's claimed the steamy lyrics in his tune "Locked Out of Heaven" are about the actress.
Appearing Tuesday morning on the U.K.'s Capital FM morning show , Bruno was asked who the line in "Locked Out of Heaven" which says "Your sex takes me to paradise" was written about. The singer mock-grimaced, as though it hurt him to reveal the truth, and said, "I might as well just say it. It's about Halle Berry! I'm sorry, Halle! They made me do it!"
That comment was likely a joke, though, because when the show's hosts next asked him who inspired his lyric "You're amazing just the way you are," he claimed it was about iconic tough-guy actor Burt Reynolds. And when asked who his song "Marry You" is about, he answered, "It's about Burt Reynolds again! I love him!"
Bruno's new album Unorthodox Jukebox will be in stores next week, but you can now stream the entire album at UnorthodoxJukebox.com .
Copyright 2012 ABC News Radio