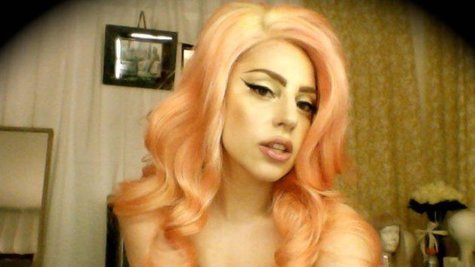 Little Monsters, think twice before you attack rocker Jack White for comments he allegedly made slamming Lady Gaga. That's because White is now claiming that his comments were misconstrued.
In an article in the British version of Esquire , White is quoted as saying, "I don't think [Lady Gaga] lives it because it's all artifice. It's all image with no meaning behind it. You can't sink your teeth into it. It's a sound bite. It's very of this age, because that's what people want."
The British website NME.com then reported that White "criticized Lady Gaga by claiming that her music is 'all image with no meaning behind it.'" White has now taken issue with what he says is NME's characterization of his comments to Esquire .
In a statement, White said, "I never said anything about her music, or questioned the authenticity of her songs in any way. I was in a conversation about the drawbacks of image for the sake of image, and that it is popular nowadays to not question an image in front of you, but only to label it as 'cool' or 'weird' quickly and dispose of it."
He added that the press should be "held accountable for what they say" and that "tabloid drama" affects artists' ability to express their opinions in the media. The singer also notes that he respects Gaga for her social activism.
"Peace to lady gaga and I fully congratulate and compliment her on her championing of gay rights issues and the momentum it's given to help create change," he writes.
Copyright 2012 ABC News Radio