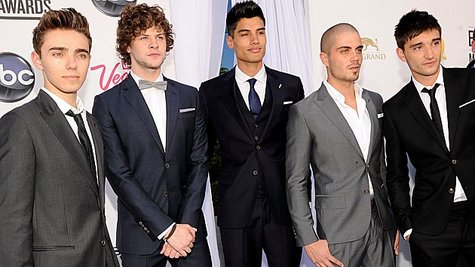 After Lindsay Lohan was arrested for allegedly assaulting a woman in a New York club, reports surfaced that Lohan was jealous that the woman, Tiffany Eve Mitchell, was talking to The Wanted's Max George. A few days later, The Wanted's Jay McGuiness , who was also in the club that night, was seen wearing a homemade "Free Lindsay" t-shirt. Jay tells ABC News Radio why, and what he saw that night.
"We were actually having a really nice night, and unfortunately there was some sort of hoo-hah," says Jay. "I'm not exactly sure what happened. But we weren't involved. We actually carried on partying."
So if the group wasn't involved in the altercation, why the "Free Lindsay" t-shirt? "I felt really sorry for her because she's a genuine sweetheart and I wanted to cheer her up a little," Jay tells ABC News Radio. "I know me and Max definitely wanted to because she was an angel to us. So I wore that and she definitely laughed and thought it was funny. And I think it kind of cheered her up while she was 'doing time!'"
Now that Lindsay has been cheered up, all will be right in the world if The Wanted and One Direction can just kiss and make up after their Twitter feud.
Copyright 2012 ABC News Radio