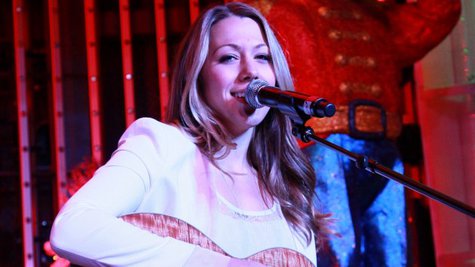 The 90th annual National Christmas Tree Lighting will take place in Washington, D.C. on Thursday, and some big names will be gathering around the tree to serenade the crowd with holiday songs and hits.

Colbie Caillat , Jason Mraz , The Fray, Babyface, American Idol champ Phillip Phillips and Rock and Roll Hall of Famer James Taylor are among the performers who'll be singing holiday favorites during the tree lighting, which will be streamed live at TheNationalTree.org starting at 4:30 p.m ET Thursday. Neil Patrick Harris will host the event, and Modern Family actor Rico Rodriguez also will be on hand for the fun.
Colbie says she first played the event about five years ago, when President George W. Bush was in office, but she says she's happy to do it again, especially because she's an Obama supporter. "It'll be nice. I love D.C. I love our president and I'm excited to be there with the amazing performers," she tells ABC News Radio.
Colbie says she's not certain which songs she'll be singing at the event, but she's sure that one of them will be her latest holiday single, "Christmas in the Sand."
As for Phillip Phillips, the event is just one of a long line of major appearances he's made since he won American Idol back in May. "It's awesome," he tells ABC News. "It's a good time to be around a lot of people for the holidays, and it's gonna be exciting. And I'm always up for lighting some Christmas trees!"
The ceremony will also air nationally on public television throughout December -- check your local listings.
Copyright 2012 ABC News Radio