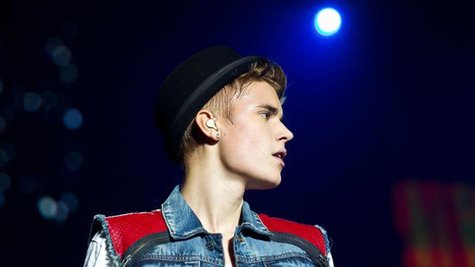 Some Grammy-watchers predicted that Justin Bieber would receive some nominations this year. After all, he's been nominated before, and this year, his album Believe was not only a hit, it was well-reviewed. But Justin came up empty after Wednesday night's nominations announcement, and his manager is furious.
Writing on Twitter, Scooter Braun fumed , "I just plain DISAGREE. The kid deserved it. Grammy board u blew it on this one."
He continued , making the case for Justin's nomination, "The hardest thing to do is transition, keep the train moving. the kid delivered. Huge successful album, sold out tour, and won people over....this time he deserved to be recognized and I dont really have any kind nice positive things to say about a decision i dont agree with."
He summed up by saying, "so to all those nominated...you do deserve it. You worked hard and u earned it. Just feel like so did JB. To his fans...looks like we get to stay the underdog a little longer."
Scooter does have something to be happy about: Carly Rae Jepsen , who's signed to his record label, received two nods. "congrats to @carlyraejepsen . thought u deserved a best new artist nom, but proud Call Me Maybe got u 2 noms. so proud of u," he tweeted.
Copyright 2012 ABC News Radio