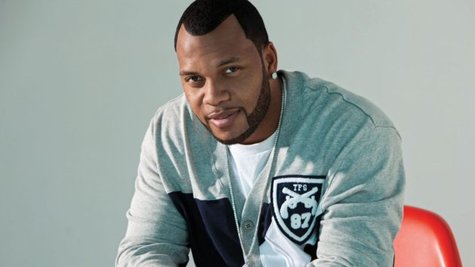 Many of Flo Rida 's biggest hits have been based around samples or reworkings of previous hits. For example, "Good Feeling" was based on Etta James ' "Something's Got a Hold on Me." "Right Round" was based on "You Spin Me Round (Like a Record)," by Dead or Alive . "Sugar" included a sample of "Blue (Da Ba Dee)" by the group Eiffel65 . And Flo's current hit, "I Cry," is a reworking of Brenda Russell 's "Piano in the Dark."
But who comes up with the idea of using all these old songs? Why, Flo Rida, of course.
"I'm the Einstein behind all of it," he laughs, telling ABC News Radio, "I have a great team...We always just tryin' to conjure up a bunch of music." He adds, "I'm a guy who loves digging in the crates and just being influenced by different genres of music, and I always try to put that in my music to create this great gumbo that people around the world can enjoy."
As for "I Cry," his current smash -- it's his third top 10 single of the year -- Flo says "Piano in the Dark" is a song that takes him back to his childhood.
"That's a record I grew up listening to," he tells ABC News Radio. "You know, if I didn't hear it, my sisters...were gonna play it. And that's one of the records I heard growing up early on. And in my career, I am [at] that moment where I look back and it makes me tear up...and I just had to do that record."
Ironically, one of Flo Rida's hits that isn't based on an old or obscure song, "Wild Ones," is the one that earned him a Grammy nomination on Wednesday, in the category of Best Rap/Sung Collaboration.
Copyright 2012 ABC News Radio