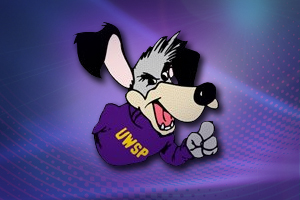 STEVENS POINT, Wis. (UWSP) – The UW-Stevens Point wrestling team overcame a 6-0 deficit to defeat UW-Platteville 38-6 Friday night.
After the Pioneers (0-2, 0-2 WIAC) won the first two matches, the Pointers' Jordan Kust (Clintonville, WI/Shawano) came away with a 9-2 victory at 141 pounds and UWSP won each subsequent match.
Both Andy Borchardt (Edgar, WI/Edgar) and Jordan Koranda (Marshfield, WI) won via pin fall while Jordan Schulte (Mosinee, WI/Mosinee) and Ryan Conat (New London, WI/New London) won via technical fall in their respective weight classes.
Shane Sweeney (Madison, WI/Edgewood), Ben Strobel (Neenah, WI/Neenah) and Dustin Wozniak (Stanley, WI/Stanley-Boyd) each beat their opponent by at least eight points.
The Pointers (7-1, 3-0 WIAC) don't compete again until Jan. 11 when they travel to Williamsport, Pa. for the Lycoming – Budd Whitehill Duals.