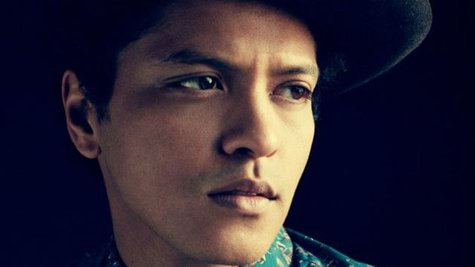 Bruno Mars has some choice words for critics who claim his songs are too lovey-dovey and soft. In an interview set to air 9 a.m. ET on CBS Sunday Morning, the singer says, "They can go to hell. It doesn't bother me. It's just 'shut up... you write the song then.' That's how I feel."
In the wide-ranging interview, Bruno talks about his new album, Unorthodox Jukebox, his 2010 arrest for cocaine possession, and his struggles to get his career off the ground. Early on, Bruno landed a record deal, but he was dropped from the label before he could put his album out. He was tempted to just go back home to Hawaii, he says in the interview, but he persevered.
"If I had moved back to Hawaii, I felt I never would have made it," he says. "I would have been at the Polynesian Revue with a ukulele and an Aloha shirt, probably singing Elvis tunes."
Now that he's a worldwide superstar, Bruno says that he thinks his story can inspire others.
"All those hard times, it feels like it goes to show that if you put in the work and you don't stop believing, it can happen."
Look for the interview to air this Sunday on CBS.
Copyright 2012 ABC News Radio