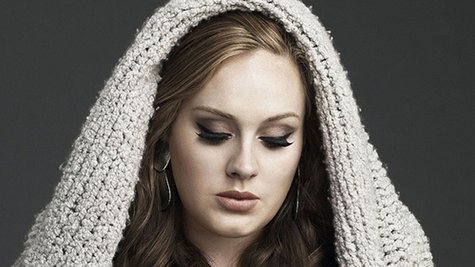 Adele has so far kept the details of her son's birth under wraps, but she may be forced to reveal them very soon. The British paper The Sun reports that Adele and her baby daddy, Simon Konecki , have failed to register the birth within the 42-day legal deadline.
According to The Sun , Adele gave birth 51 days ago -- October 19 -- and now registrars in the U.K. have confirmed that neither she nor Simon have made an appointment to register the kid. Failure to do so could result in a fine of a thousand pounds. That's about $1,600 dollars.
According to the British government , among the information parents should be expected to provide while registering births are the place and date of the birth, the name, surname and sex of the baby, and the parents' names and addresses. If Adele and Simon register the birth, the baby's name, which is still a mystery, would presumably become a matter of public record.
It's unlikely that Adele and Simon will face a visit from the cops due to their negligence. A source tells The Sun, "There's loads of reasons why parents are late and millions of couples don't bother for ages." They will start to get warning letters, though, and if three months goes by, the fine might kick in.
Copyright 2012 ABC News Radio