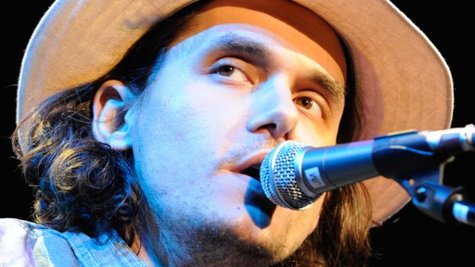 John Mayer owns a home in Montana, and now he's giving back to his community. He's organizing a benefit concert to help the firefighters who battled a devastating fire this past summer that destroyed more than 8,500 acres in the town of Livingston, outside of Bozeman, Montana.
The January 16 show is called "The Livingston Town Proper: A Concert to Benefit the Fighters of the Pine Creek Fire," and will take place at the Emerson Theater in downtown Bozeman, Montana. Tickets go on sale December 15. Unfortunately, John won't be doing much singing at the concert, since he's still recovering from his throat surgery. Joining him on stage to help with vocals will be John's friends Zac Brown and Clay Cook , from the Grammy-winning country group Zac Brown Band .
In a statement, John said, "Without the tireless effort and dedication of the firefighters of the Pine Creek Fire, many more homes and memories would have been destroyed, mine among them." He added, "I wasn't in town when the fire broke out and I've always wished I could do my part to help, the way so many in the community did. Putting on a concert to raise some money for the departments is the least I can do for a town and a community that has welcomed me with open arms."
The blaze started August 29 and thanks to the work of the firefighters, only five homes were lost and nobody was killed.
Copyright 2012 ABC News Radio