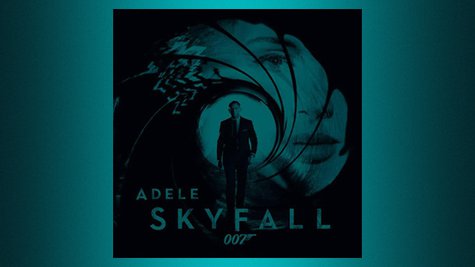 Adele continues to earn accolades. "Skyfall," the title song she recorded for the latest James Bond movie has scored a Best Song nomination in the 2013 Critics' Choice Movie Awards .

"Skyfall" will vie for the honor with "Learn Me Right," a song recorded by Mumford & Sons with U.K. singer Birdy for the animated movie Brave ; country star Keith Urban 's "For You" from Act of Valor , Hugh Jackman 's "Suddenly" from Les Misérables and Paul Williams ' "Still Alive" from the documentary Paul Williams Still Alive .

The 18th annual Critics' Choice Movie Awards will take place January 10 at the Barker Hangar in Santa Monica, CA. The ceremony will be broadcast live on CW Network at 8 p.m. ET.
Adele's "Skyfall" is also one step closer to earning an Oscar nomination. The Academy of Motion Picture Arts and Sciences on Tuesday announced that "Skyfall" is one of 75 songs eligible for contention in the original song category.
No James Bond theme has ever won an Academy Award. Three have been nominated to date, most recently the title track from 1981's For Your Eyes Only , by Sheena Easton .
Among the other songs the Academy has deemed eligible are Katy Perry 's "Wide Awake" from her documentary Katy Perry: Part of Me and Jon Bon Jovi 's "Not Running Anymore" from the upcoming film Stand Up Guys .
The five songs that receive the most votes from voting members of the Music Branch will receive nominations. The Oscar nominees will be announced January 10.
Copyright 2012 ABC News Radio