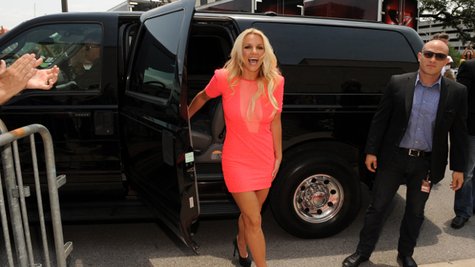 In the battle of the blonde pop music stars, the veteran has out-earned the newbie, and we're not talking about Madonna and Lady Gaga . Britney Spears has narrowly beat out Taylor Swift for the top spot on Forbes' annual list of music's top-earning women.
The 31-year-old Britney hauled in $58 million over the past year thanks to her most recent album, Femme Fatale, and the successful tour she did to support it. Endorsement deals and her fragrance line also boosted Britney's bottom line. It's not clear if her X Factor paycheck was, pardon the pun, factored in. Forbes came by its totals by taking into account earnings from May of 2011 through May of 2012, less management fees, legal costs and taxes.
As for Taylor, who turns 23 on Thursday, she came in second on Forbes' list with $57 million, thanks to her sold-out concerts and her endorsement deals. The money she's earned from her new album Red will show up in next year's totals.
Here's who else made the top 10 on Forbes' list...and Lady Gaga out-earned Madonna , as it happens:
3. Rihanna, $54 million
4. Lady Gaga, $52 million
5. Katy Perry, $45 million
6. Beyonce, $40 million
7. Adele, $35 million
8. Sade, $33 million
9. Madonna, $30 million
10. Shakira, $20 million
Copyright 2012 ABC News Radio