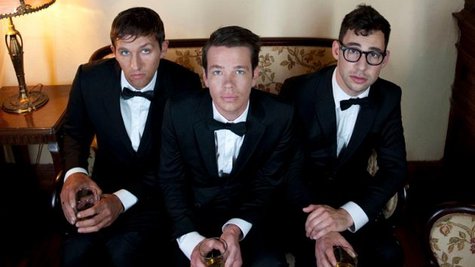 In addition to playing games and posting status updates, millions use Facebook to listen to music. And when it came to music in 2012, the majority of Facebook users were rocking out to fun.
According to Facebook's new year-end roundup, the band's Grammy-nominated hit "We Are Young" was the most listened-to song on the social networking site this past year. Gotye's "Somebody That I Used to Know" was the second most-listened-to track, followed by Carly Rae Jepsen's "Call Me Maybe," One Direction's "What Makes You Beautiful," and Maroon 5's "Payphone."
In addition to songs, the people who sang them were also discussed a great deal on Facebook over the past year. In Facebook's roundup of the most-mentioned public figures of the past year, One Direction comes in at #3, right behind President Obama and Mitt Romney . Madonna comes in at #6, and Phillip Phillips is in at #10, right behind former vice-presidential candidate Paul Ryan .
As for the most-mentioned news events of 2012, the death of Whitney Houston came in at #3, behind the presidential election and the Super Bowl.
Copyright 2012 ABC News Radio