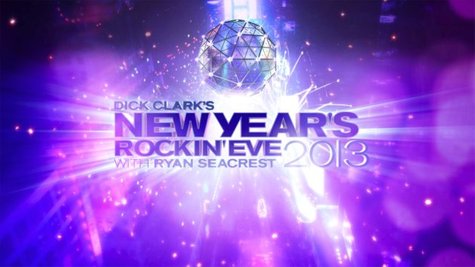 Even more performers have joined the lineup for Dick Clark's New Year's Rockin' Eve with Ryan Seacrest 2013, which will air on ABC December 31.
Joining Carly Rae Jepsen , Neon Trees and Taylor Swift live in New York City's Times Square will be PSY , because we all want to ring in the New Year by doing the "Gangnam Style" horse dance, right? Meanwhile, during the West Coast party portion of the program, Justin Bieber will be on hand to rock the crowd, as well as The Wanted and Ellie Goulding . They'll join previously-announced performers Flo Rida , Karmin , Brandy , OneRepublic and Pitbull .
As previously reported, the festivities get underway at 8 p.m. ET with New Year's Rockin' Eve Celebrates Dick Clark , a two-hour tribute to the late TV icon who created the show over 40 years ago. Fergie and Jenny McCarthy will host. Then at 10 p.m., Ryan Seacrest will host the official start of the New Year's party from New York with Jenny, while Fergie will get things going on the West Coast. The party will keep on going on ABC 'til just after 2 a.m. ET.
Copyright 2012 ABC News Radio