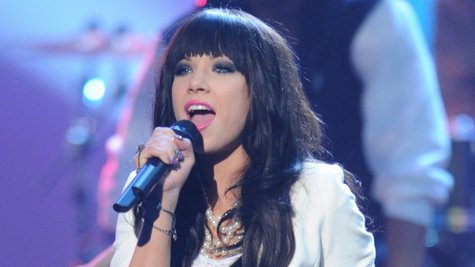 Back in March, the Vancouver Police Department was alerted that someone had hacked into Carly Rae Jepsen's computer and stolen "electronic property." Now, it appears the culprit has been found.
Carly's hometown paper, The Mission City Record , reports that 25-year-old Christopher David Long has been charged with breaking into the singer's computer and phone, and stealing photos of her. The official charges are fraudulently obtaining telecommunication services, unauthorized use of a computer, identity fraud, and possession of stolen property, according to the paper. Long surrendered to police on Friday and has a court appearance coming up on January 4.
It's not exactly clear just what Long stole from Carly's computer. When news of the incident was first reported, TMZ claimed that the hacker had shopped nude pictures of Carly to the media. However, said photos never actually appeared online. While there were some topless pictures posted in July, they turned out to be fakes featuring a model who vaguely resembled the singer.
During that time, Carly also denied rumors that an online sex tape purportedly featuring her was authentic, tweeting, "Ridiculous. Obviously not me."
Copyright 2012 ABC News Radio