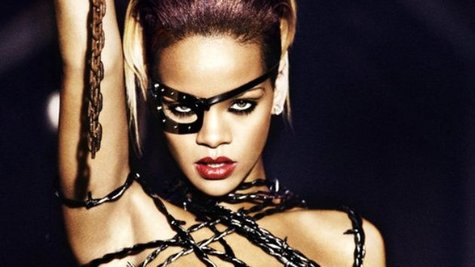 After more than 2.4 million votes from all over the planet, AskMen's 12th Annual " Top 99 Most Desirable Women " list reveals that when it comes to female musicians, Rihanna is tops. At #4, she's the highest-ranking singer on the list, which also includes her pal Katy Perry , along with Beyonce and Carly Rae Jepsen .
Why is Rihanna so desirable? Well, in addition to a non-stop string of hits, AskMen says the singer also has an "impossibly delicate face and statuesque body." The website adds that, as long as Rih keeps doing jaw-dropping photo shoots like the ones that appeared in GQ and V earlier this year, "we'll continue to pay rapt attention."
As for Katy, she comes in at #21. AskMen says of the pop princess, "Aside from making men the world over rejoice upon hearing that her divorce from actor Russell Brand was finalized in February, Katy was also named Billboard 's 2012 Woman of the Year." It's a well-deserved title, according to the website, which also gives her props for a successful documentary about her own life and some stand-out performances.
Beyonce is #32 and Selena Gomez is #56, while Carly Rae Jepsen is #75. The newcomer's ridiculously catchy hit "Call Me Maybe" sparked a "YouTube lip-synching sensation" and "gave men everywhere a simple yet effective pickup line," according to AskMen.
The #1 most desirable woman on the list is Hunger Games star Jennifer Lawrence .
Copyright 2012 ABC News Radio