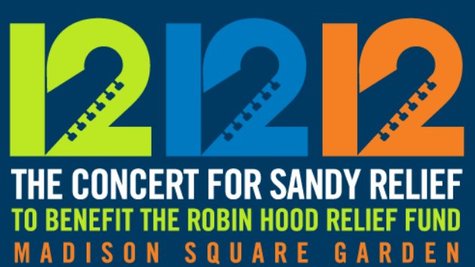 12.12.12 -- The Concert for Sandy Relief , the star-packed benefit for the victims of the massive storm that recently battered the northeastern U.S., takes place tonight at Madison Square Garden in New York City. The show's lineup features quite a few celebrities who hail from some the areas hit hardest by the storm, including Alicia Keys . The roster also includes Kanye West .
In conjunction with promoting the charity event, Alicia discussed some of the devastation she witnessed in her hometown and why it's so important for people to support the victims of the storm.
"I was born and raised in New York," Alicia says, "And I was here during everything that happened with Sandy, to witness my city, and the Tri-State Area go through something where nobody could really control it."
The singer recently told Essence magazine that after her SoHo home lost power, she and her family -- husband, Swizz Beatz , and 2-year-old son, Egypt -- waited things out at her mother's apartment.
But Keys' thoughts were with others who were affected by the vicious storm. "You kind of couldn't believe, that -- that it was going on to this degree," she says. "It really displaced people, and devastated people's whole lives." Even now, people are still struggling, Alicia says, "to the point where, for so many people there's still now -- today, right now, a month later -- you know, still, if not without a home, without electricity, without heat."
Looking back on the days leading up to the storm, Alicia says, "I think all of us maybe misjudged exactly how difficult it would end up being. And I think that was really a big wake-up call."
In the face of tough times though, people in the New York area are working together to keep going after the storm. "For me as a New Yorker to see us all coming together to really wanna help each other really showed me what a great country we are," Alicia says.
As previously reported, the 12.12.12 concert gets under way at 7:30 p.m. ET, and will air live on various TV stations across the globe and will stream on select websites. In addition, a free simulcast of the concert will be held in a number of movie theaters in New Jersey, New York and Connecticut, while paid screenings will take place in other parts of the U.S. to raise additional funds for the cause.
Proceeds from the 12.12.12 concert and album will benefit the Robin Hood Relief Fund, which is providing money, materials and information to charitable organizations in the northeastern U.S. that are helping families and areas severely affected by the storm.
Copyright 2012 ABC News Radio