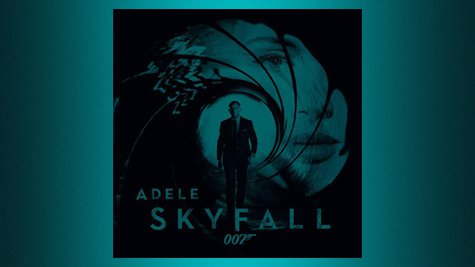 Adele, Taylor Swift and Jon Bon Jovi are all nominated for Golden Globe Awards this year for music they've contributed to movie soundtracks.
In the category of Best Original Song from a Motion Picture, Adele, of course, is up for "Skyfall," her theme from the smash hit James Bond film. Jon Bon Jovi's gotten a nod for "Not Running Anymore," one of two original songs he wrote for the upcoming Al Pacino movie Stand Up Guys . Taylor, along with the folk duo The Civil Wars , is nominated for "Safe and Sound," the song they wrote for The Hunger Games.
The rest of the competition in the category includes country star and newly-minted American Idol judge Keith Urban, who's nominated for the song "For You," which he wrote for the movie Act of Valor .
In a statement, Taylor said of her nod, " What an amazing and unexpected present! I'm blown away by my first-ever Golden Globe nomination." She added, "Writing music for The Hunger Games was a labor of love – I was a fan of the stories and the characters, and we all wanted the music to have an authenticity that matched the tone of the movie and the emotions expressed in the book. This is a huge honor, and I'm really excited and so flattered."

Last year's Best Original Song winner was Madonna , for "Masterpiece," a song she wrote for the movie she directed, W.E.
Copyright 2012 ABC News Radio