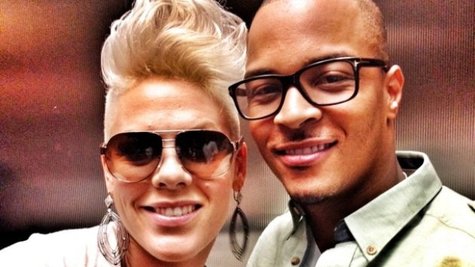 Pink's album The Truth About Love features her duetting with Eminem . But if you like the sound of Pink collaborating with rappers, you also may want to check out a track from the upcoming album from T.I. It's called "Guns and Roses," and it features Pink singing on the chorus.
The song is from T.I.'s album Trouble Man: Heavy Is the Head , which is due out next week. The track is about a troubled relationship, with T.I. rapping that he doesn't know whether to "kiss or kill" his girl, and Pink singing, "Yeah, we pray but even love couldn't save us/we wake up on a bed of guns and roses/and we don't know which one to choose/but either way we're gonna lose."
Cee Lo Green , Akon and Lil Wayne are among the other guests on T.I.'s album, his first official disc since his release from prison in August of 2011.
Copyright 2012 ABC News Radio