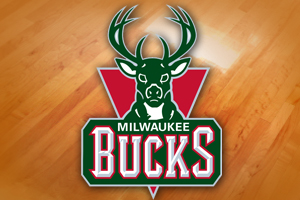 CLEVELAND, OHIO (WSAU) It was certainly a good time for Bucks guard Monta Ellis to have his best scoring night of the season. With three players left behind in Milwaukee with injuries and another three trying to come back from an injury or the illness passing through the team, Ellis scored a season-high 33 points to lead his team to a 90-86 victory at Cleveland.
Ellis was a closer in Milwaukee's ninth straight win over the Cavaliers. He scored 20 of his 33 points in the second half, and 10 of those 20 points when the Cavs made a run in the last minutes of the third period. A Cavalier three-pointer cut the Buck lead to 80-78 with about five and a half minutes to go, then Ellis stepped up again. He scored on a layup, hit a pair of free throws and nailed a jumper to give his team some breathing room.
The Cavaliers committed a season-high 27 turnovers while losing for the seventh time in eight games.
Brandon Jennings scored 16 for Milwaukee and Larry Sanders had a double-double with 10 points and 10 rebounds. The visitors never trailed in the first half and had a 16-point lead at one time. The Cavaliers' first lead came with six and a half minutes to go at 57-56, but they couldn't hold on.