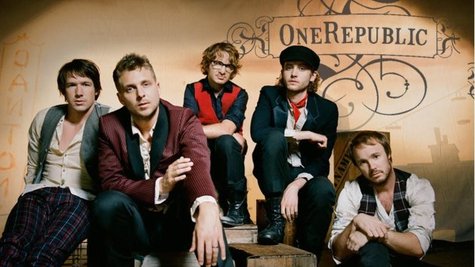 Following the horrific school shooting at Sandy Hook Elementary School in Connecticut on Friday, OneRepublic has gone into action. Thanks to an online video plea, the group has raised over $50 thousand in pledges to help the victims' families financially.
The group, whose own community in Colorado was rocked earlier this year by the Aurora movie theater massacre, posted a video on the website IndieGoGo.com asking people to donate money to their newly-established "Connecticut School Shooting Victims Fund." The band members donated $20 thousand out of their own pockets to get the ball rolling, and in just a few minutes, they had another $15 thousand in pledges.
Explaining the need for funds, lead singer Ryan Tedder said in the video, "A lot of these people won't be able to go back to work for weeks and weeks and weeks. Some of them lost the actual breadwinners of their families. There are funerals to play for, there's all kinds of medical things, both psychological and physical that are gonna be needing funding, and the last thing that any of them should be worrying about right now is money."
He added, "I don't know of any quicker, more immediate way to help the victims...than removing any fear or financial obligation or worry whatsoever."
The video was posted on Saturday with a goal of raising $50 grand total in the next month. By Monday, the total of pledges had reached about $54,000. The delighted band tweeted , "Guys our initial goal was $50,000 in the next 30 days for the Sandy Hook victims-u made it happen in 24 hrs- lets go bigger....I think we may bump to $250K."
Copyright 2012 ABC News Radio