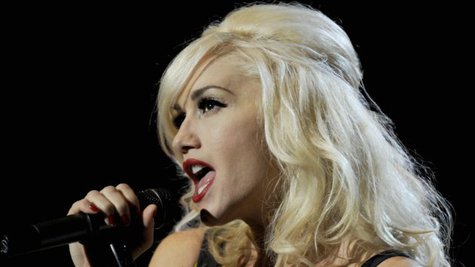 When Gwen Stefani decided to launch a solo career in 2004, she was super-successful: her two solo discs sold well, spun off a string of hits and catapulted her to superstardom. But now she says she never really felt like her solo career was anything but "pretend."
In the January issue of Vogue magazine , Gwen says of her band No Doubt , "I feel like we've always been in our own little lane. Never fitting in...and it's the same now. I did the solo thing, but I felt like I was trying to play a character in a way, this Alice in Wonderland pretend version of myself. But this, being in No Doubt, is really who I am."
Of course, some artists would kill for the kind of "pretend" solo career Gwen has had: she scored heaps of Grammy nominations, and landed hits like "The Sweet Escape," "Hollaback Girl" and "Rich Girl."
One reason Gwen may not look back on her solo career with fondness? She had one heckuva grueling schedule during that time.
As she tells Vogue , "I did my first solo record and went on tour while I was pregnant...It was torture. I toured until I was four and a half months pregnant, showing. I came home and had Kingston , and when he was eight months old, I went back on the road...so I would literally do my hair and makeup, go back to the bus, nurse him, put him down, and walk out onstage. And I did that for 100 shows."
Copyright 2012 ABC News Radio