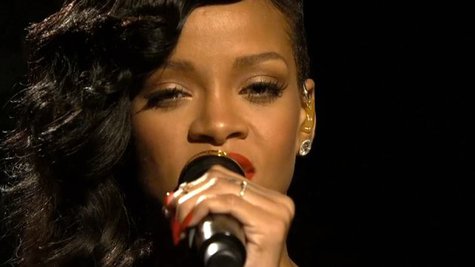 Rihanna isn't just "unapologetic" about her music -- she's also that way about how much money she spends on her home. The British paper The Daily Mail reports that the singer has dropped $12 million on a new mansion in the Pacific Palisades section of Los Angeles.
The paper has published aerial views of the sprawling property, which it says is 11,000 square feet on a lot of just over three-quarters of an acre. The seven-bedroom, nine-bathroom home also has a media and games room, a dining room with a 14-foot ceiling, and a huge back yard with a pool, BBQ and fire pit, sun deck and jacuzzi. There's room for four cars in the garage, and the whole thing, from the lights, fireplaces and air conditioning can be run via remote control.
Rihanna won't be spending too much time in her new digs, though. Her Diamonds world tour kicks off in March.
Copyright 2012 ABC News Radio