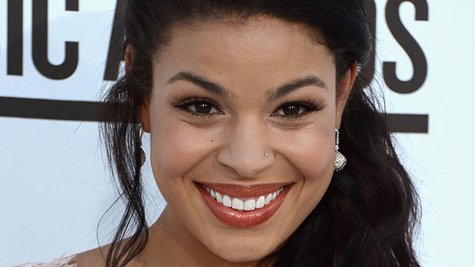 You've heard about those diva performers who state in their list of backstage demands that nobody is allowed to look at them? Well, Jordin Sparks , of all people, has a similar clause in her contract that states that nobody is allowed to touch her. Or at least a certain part of her.
At the VH1 Divas after-party this past weekend, Jordin told OK! magazine , "This is going to sound weird, but I don't like make-up artists or people touching my face. There is a strict like, 'no touching my face rule,' so they can only use brushes. Or, like, they have a sponge on their finger so they can hold the brush, but their fingers can't touch my face."
Jordin, who made her big-screen debut this past year in the movie Sparkle, also shared with OK! what sort of film role she'd like to tackle in the future. "I would love to do something that's like a trilogy," she tells the magazine. "I'd like to do action. A crazy out-of-this-world type story."
Jordin's next role is in a movie called The Inevitable Defeat of Mister and Pete , which will premiere at the Sundance Film Festival . Jennifer Hudson is also in the movie.
Copyright 2012 ABC News Radio