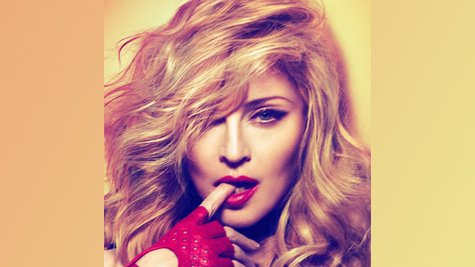 Madonna's MDNA tour was Billboard 's #1 concert trek of 2012, and now the star herself has topped the publication's annual readers' poll , taking top honors in several categories including MVP of 2012.
In that category, Madonna captured 26 percent of the vote, beating out teen dreams One Direction and critics' darling Frank Ocean for the top honor. Her album MDNA was also named the Favorite #1 of the year the Billboard 200 album chart. In addition, she took the #1 spots in the Best Tour and Best TV Performance categories, the latter for her top-rated Super Bowl halftime spectacular.
Madonna even won top honors in the Most Memorable Feud category: her spat with Lady Gaga received 57 percent of the vote, compared to Mariah Carey vs. Nicki Minaj , which only received 26 percent.
Here are the winners in the other Billboard Readers' Poll categories:
Favorite #1 on the Hot 100: Adele, "Set Fire to the Rain"
Best Music Video: PSY, "Gangnam Style"
Best Comeback: No Doubt
Most Shocking Moment: Whitney Houston's Death
Most Overrated: Justin Bieber
Best Music Reality TV Show: The X Factor
Most Anticipated Album of 2013: Lady Gaga
Biggest Disappointment: Rihanna's "777 Tour," in which she packed journalists and fans onto a plane and whisked them around the world on an exhausting and unsatisfying seven-day tour.
Best Fashion: Rihanna
Hottest Couple: Jay-Z and Beyonce
Copyright 2012 ABC News Radio