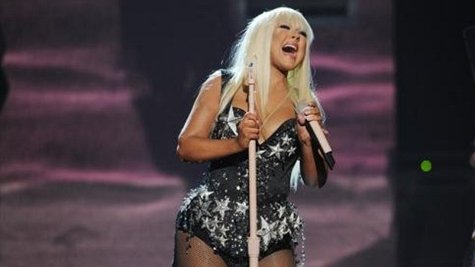 Christina Aguilera will perform on the People's Choice Awards 2013, airing live January 9 on CBS. She'll also receive a special honor while she's there.
Christina will be presented with the 2013 People's Voice Award on the fan-voted telecast. The custom-designed Waterford Crystal trophy will recognize all of Christina's many accomplishments in the music industry.
Perhaps not coincidentally, the executive producer of the People's Choice Awards, Mark Burnett , also produces Christina's show The Voice . In a statement, he says, "Christina is one of my dearest friends and lights up literally every stage she steps onto."
In addition to Christina, country superstar Jason Aldean will also take the stage on the telecast, which will award trophies in the categories of music, movies and TV.
Copyright 2012 ABC News Radio