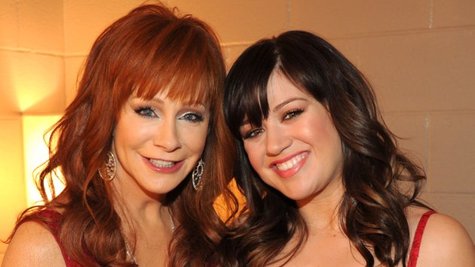 Kelly Clarkson and her friend and idol, country star Reba McEntire , interviewed each other on Twitter Wednesday as part of The Recording Academy's Artist Interview Series, and the two stars discussed Kelly's upcoming wedding, among other topics.
Kelly is newly engaged to Reba's stepson Brandon Blackstock , so Kelly asked her fiance's stepmom if there was anything she should know about him at this point. Reba said, " I think you know all you need to for now! If you knew it all, it wouldn't be nearly as much fun in the future! :))"
Reba also offered her singing services at Kelly and Brandon's wedding, but she got a little nervous when Kelly requested she sing the extremely sexy number "Let's Get It On." Kelly identified it as an Al Green number but she was wrong -- it's by Marvin Gaye .
For the complete transcript of Kelly and Reba's Twitter conversation, go to Twitter.com/TwitterMusic .
Copyright 2012 ABC News Radio