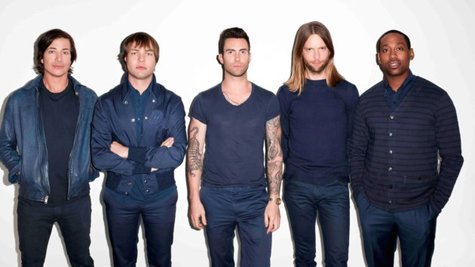 Maroon 5 has had such a fantastic year -- between the two smash singles, the Grammy nominations, the world tour and the American Music Award -- that you'd think that they'd want to celebrate by giving each other some super-nice Christmas presents. But as Maroon 5 guitarist James Valentine reveals, that's not exactly how the band operates.
According to James, he, Adam Levine and the rest of the guys in Maroon 5 don't really pay much attention to actual gift-giving dates like December 25 or birthdays, for that matter. "We'll definitely miss some birthdays. We'll miss some Christmases," he admits to ABC News Radio. "But when we see something [we know someone will appreciate], we get it, and sometimes that lines up with a holiday or a birthday....or sometimes it doesn't."
He laughs, "We're kind of that close. It doesn't really matter!"
James also says that the band's Christmas break probably won't mean they're taking a break from each other. "We'll end up hanging out together every day because it's all we know how to do," he laughs. "A lot of times, y'know, we're the only other people who really understand what the rest of us have been through."
Maroon 5 will close out 2012 with two shows in Las Vegas on December 29 and December 30. In February, they'll head out on a North American tour in support of their album Overexposed . In March, the new season of The Voice, with Adam back as coach, gets underway.
Copyright 2012 ABC News Radio