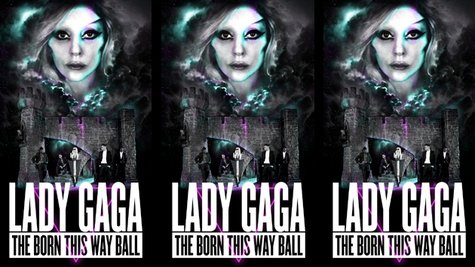 When she kicks off the North American leg of her Born This Way tour, Lady Gaga will have an extra vehicle in her caravan: the Born Brave Bus.
On the singer's Born This Way Foundation website, Gaga describes the Born Brave Bus as a "pre-concert 'tailgate' that will provide a space for youth to gather and celebrate their individuality in a safe arena." The bus will encourage young adults to get more involved in the Born This Way Foundation movement and find local resources that inspire strength, bravery and self-acceptance. The bus will also serve as a meeting place where youth can hang out and have fun while enjoying food, music and other interactive activities.
Gaga is also tackling the problem of youth homelessness on the tour. She's partnering with Virgin Mobile USA and Virgin Mobile Canada for a contest that will earn one lucky fan at each show $5,000, which will be donated in their name to a local youth homeless shelter. They'll also get the opportunity increase the donation by volunteering or promoting the cause across their social networks. A "surprise" from Gaga is also part of the prize.
Other fans can get involved and raise money just by taking and tweeting pictures or texting. For every photo a fan tweets of themselves at one of Gaga's concerts, Virgin will donate one dollar to a local youth homeless shelter.
To learn more about the contest, visit VirginMobileLive.com . The North American Born This Way Ball kicks off January 11 in Vancouver, British Columbia.
Copyright 2012 ABC News Radio